OUR HOLISTIC APPROACH TO CONSERVATION
LF has taken a holistic approach to conservation that is reflected in the coverage of the programmes and the way it works. Conservation in the LF is broad based, and covers essential natural resources and clearly links the well being of people to the health of the natural environment. People are as much a part of nature as other forms of life, and their lives and livelihoods depend on the natural environment being healthy; this is something many people forget or possibly don't know!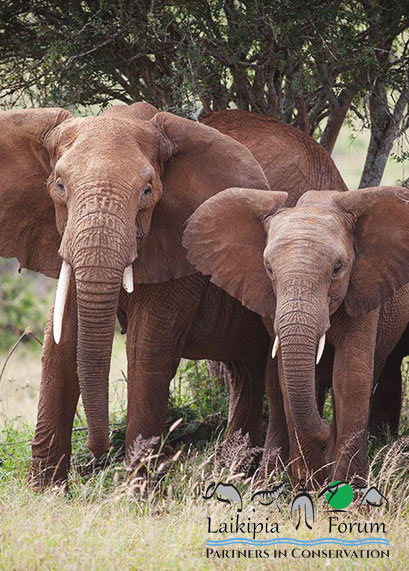 Success in conservation depends on how ready people are to do conservation; conservation cannot be left to conservation organisations or "conservationists." The task at hand is to turn everyone into a conservationist in the broadest sense, because conservation is far more than about wildlife. Even if one is concerned about wildlife, as we are in the LF, we realise that conservation success for wildlife also comes down to a healthy functioning natural environment, which people need as well. However, it is clear that people's readiness to do conservation differs, and their readiness (or preparedness) is determined by a number of things, such as understanding, knowledge, motivation, organisation, quality of governance, leadership and so on. Conservation interventions, or the things people do to enhance or increase other forms of life and natural processes that support life, differ in complexity, with the work needed for us to succeed probably being significantly more complex (socially and behaviourally) than currently being attempted.
The Laikipia Wildlife Forum (LF), which is the member based environmental conservation organisation belonging to and serving the people of Laikipia, takes a holistic approach to conservation. So it is not just wildlife that has benefitted; approximately 300,000 people, within a clear constituency of approximately 700,000 rural Kenyans, directly benefit from the work of the LF and its members to enable and empower rural people to conserve and manage essential natural resources.
LF supports Water Resource User Associations on 24 rivers, Community Forest Associations in 10 forests, and community conservancies and grazing management committees in 13 pastoralist group ranches. LF provides extension services and market links for 21 producer groups working with honey and indigenous plants (fair trade and organic certified), and are one of eight global sites helping to develop sustainable wild harvesting protocols for selected indigenous plant species. LF runs an environmental education and eco-literacy programme which targets 340 schools, serving thousands of school children each year and supports teachers and Ministry of Education staff. LF's rangeland programme serves pastoralist communities to strengthen and empower traditional institutional management and brings new tools to restore land health that don't threaten their livestock based livelihoods and linked culture. LF promotes the region for tourism internationally to help generate benefits from wildlife and to develop the local economy. It supports the sector in many different ways, with special attention to community owned tourism enterprises. LF also actively engages at a national level for good laws and policies to support the conservation of wildlife and the environment. Through the LF, Laikipia is the first County to develop a Wildlife Conservation Strategy following the passing of the new national Constitution. All of these efforts are only possible because of the willingness of the people of Laikipia to come together to conserve and manage natural resources for the betterment of both Laikipia and Kenya as a whole. Whilst being a true community based conservation organisation, membership is open and includes more than 20 community environmental or conservation groups, in addition to pastoralist group ranches, tourism operators, conservation organisations, schools, conservancies, commercial livestock ranches, research organisations, and local businesses.
The secret to Laikipia being a modern-day wildlife conservation success is due to its people.  They are willing to break down barriers and to work together across boundaries in this physically and ethnically diverse landscape.